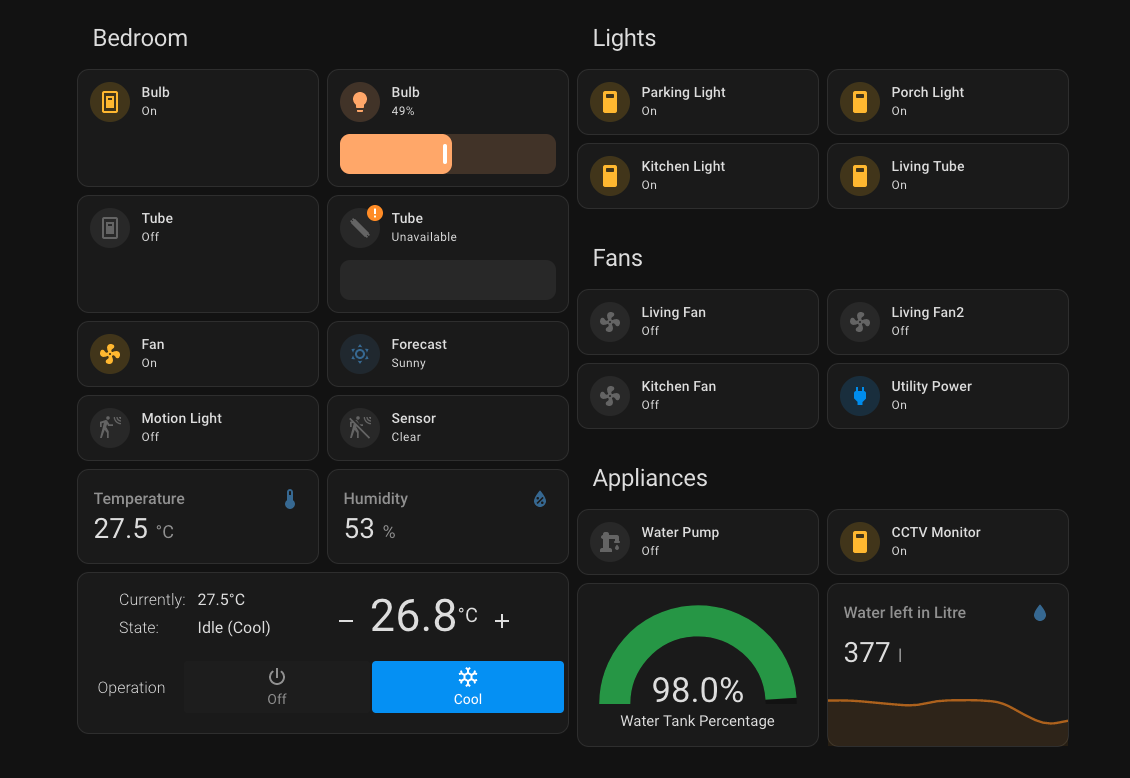 I thought I'll create an appreciation post… I wanted to sincerely thank tinxy for creating such an awesome product and keep supporting DIY enthusiasts like me. I know it takes tremendous efforts to keep running a company like this and keep supporting people like us, just wanted to take this opportunity to thank each and every one of you for the team work and keep the good work going!
I was able to create this setup for my parents using 70% tinxy products. You guys are amazing in making hack-able products like sonoff and keep supporting the opensource/diy enthusiasts like us and I wanted to give you a ton of thanks from the bottom of my heart. Keep it up guys, really mean it.
Thank you guys,
keep up the good work!