Hi Tinxy community,
Today I'll write about two very short topics i.e. Share and Notifications.
Share
Share is very easy menu as well as important to a group or a family. The share menu can be accessed through the 3 dot menu on the right side of the switch icon.
When a person pairs his phone to the Tinxy device he becomes the admin. And If the other person wants to use the same device the admin's phone will use this share menu.
Sharing can be done through contacts, phone number and email.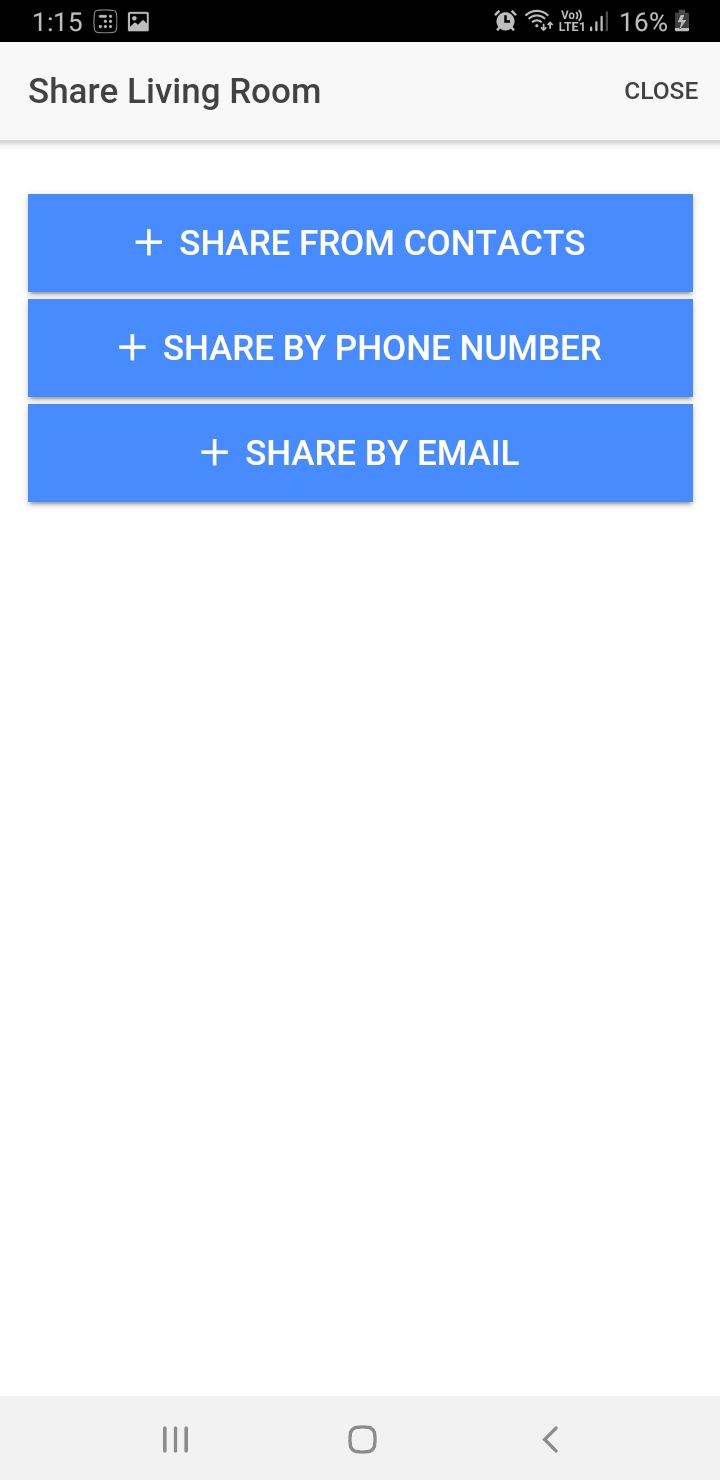 Basically If the switch gets on by any other means Like another device or manual switch, A notification will popped-up